Resources
Check out the ROI's resources below: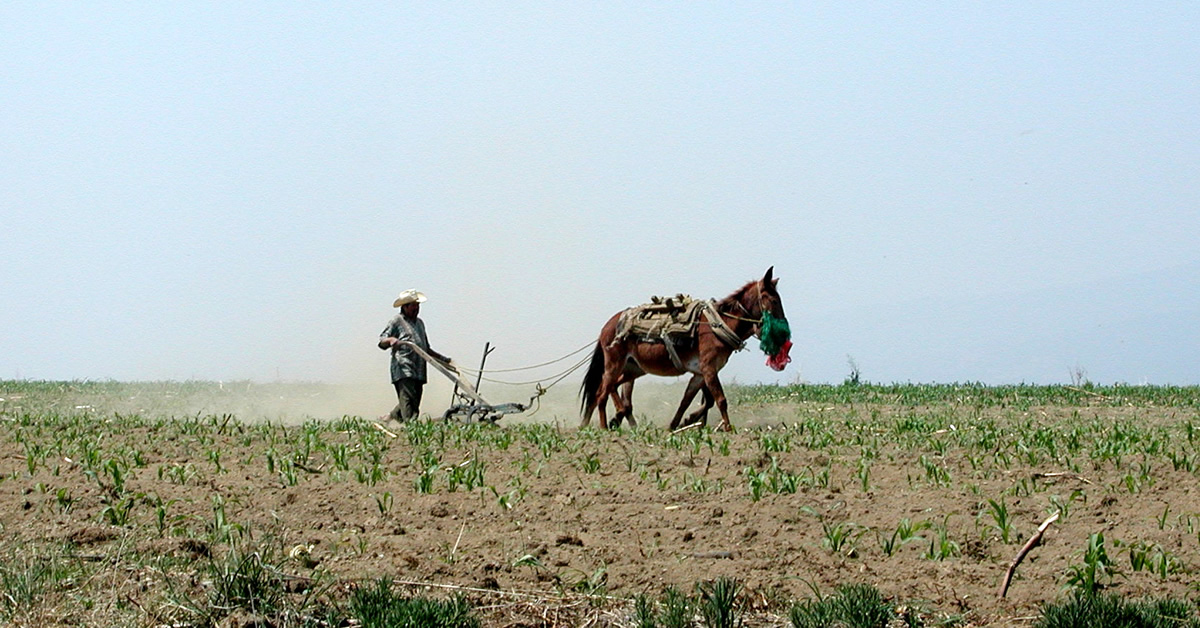 Links
Check out other maps at the Center for Regional Change, including Putting Youth on the Map.
Civic Engagement
The California Civic Engagement Project is a civic engagement research and outreach initiative for the state of California whose work supports inclusive civic engagement as a critical factor in overcoming disparities in social and economic well-being.
Education
Health
Physical and Built Environment
Transportation
Multiple Data Types
We'll periodically be updating this list, so please send additional resources to crcinfo@ucdavis.edu.
Stories
Smart Valley Places Consortium: Promoting Equitable Planning in the San Joaquin Valley
In 2010, the Smart Valley Places Consortium (SVPC) brought together 14 cities and four regional non-profit entities in the San Joaquin Valley to promote sustainable planning, community engagement, and regional integration. The project was funded by the U.S. Department of Housing and Urban Development (HUD) as part of a Sustainable Communities Regional Planning Grant. The consortium encouraged investment in transportation, affordable housing, healthy and walkable communities, and sustainable economic development planning.
In 2015, as part of this initiative, the SVPC partnered with the California Coalition for Rural Housing (CCRH) to assess the availability of housing in the valley. They used the Regional Opportunity Index to identify patterns of racial and economic segregation and propose strategies for more creating equitable and integrated communities. Drawing on this data, the SVPC and CCRH showed that White residents of the San Joaquin Valley were nearly twice as likely as Latino and Black residents to live in neighborhoods with high levels of employment, educational attainment, and access to health care, as well as low poverty and pollution levels. The team recommended that each neighborhood seek to provide high-quality housing for residents of all income levels, and engage in comprehensive, collaborative community planning and development.
For more details, see the 2014 report by Maya Abood of the California Coalition for Rural Housing, entitled San Joaquin Valley Fair Housing and Equity Assessment.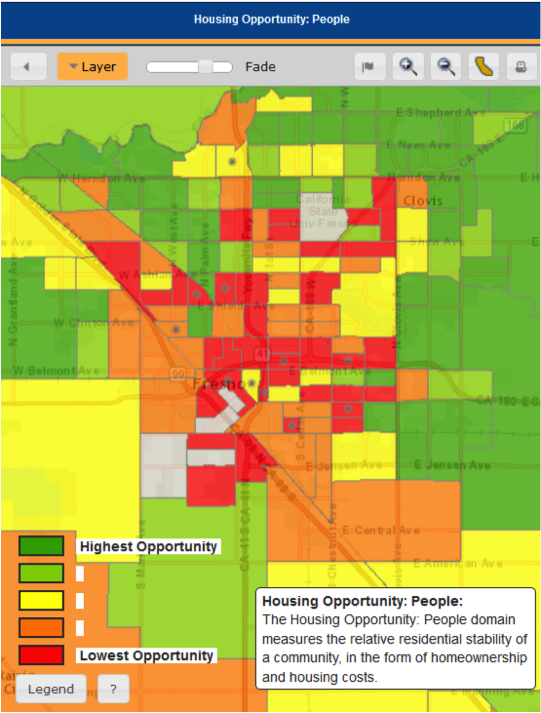 Sierra Health Foundation Analysis
The CRC authored a report for the Sierra Health Foundation identifying the places and populations in the San Joaquin Valley that exhibit the highest need for investment. Using the Regional Opportunity Index, the report and resulting maps provide an overview of social, economic, political and other disparities across the region. They also offer a detailed analysis of conditions in the areas of Stockton, Modesto/Merced, Fresno, and Visalia. The goal of this analysis is to encourage balanced investment strategies that can promote equity and prosperity throughout the valley.
Click here to view a copy of the report.